Featured Releases
Countdown to the Big Day Calendars!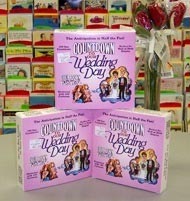 Tired of standard greeting cards as gifts? Here's the answer!
Countdown to the Big Day
wall/desk calendars are a great way to celebrate the big moments in our lives! Each page of the 100-day countdown includes a humorous joke and some helpful info or reminders. The calendars are not date-specific, so they make perfect gifts any time! Two calendars in this exciting new line are already available,
Countdown to Our Wedding Day
and
Countdown to Baby's Due Date.
"These wonderful calendars are top selling gifts in our store. We've already re-ordered twice."
--- Sharyn Berg, gift store manager, Jamestown, New York.
"One of the best gift ideas I've ever seen."
--- Stan Lee, POW! Entertainment.
Stan Lee's "Election Daze"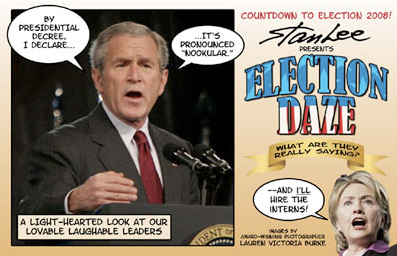 Stan Lee, the internationally-known creator of Spider-Man and the X-Men, gives us a zany and lop-sided view of Election 2008 in his wild new book of political humor. "Election Daze" combines Stan Lee's hilarious dialogue with the award-winning Capitol Hill photography of Lauren Victoria Burke. The result is THE definitive humor book for Election 2008, a perfect souvenir for a classic historic moment. "Election Daze" features photos and jokes for Barack Obama, Hillary Clinton, John McCain, and many more!
"Election Daze" is an absolute hoot! There's a lot of Mad Magazine-type humor in it. Absolutely hysterical!
--- Dennis Miller, comedian and radio host.
"Election Daze" is a book of amusing captions set to photos of politicians.
--- Detroit Free Press
"Election Daze" is a hilarious comedic skewering of 2008 political high drama.
--- Santa Monica Public Library
"The Dark Menace of the Universe"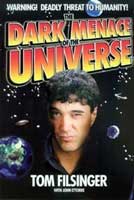 Tom Filsinger, a game entrepreneur, publisher, and psychology professor, has written this memoir on creativity called "The Dark Menace of the Universe."

The first printing of "The Dark Menace of the Universe" has sold out! It's a hit! The second printing is in stock.
"Tom Filsinger boldly illuminates the nebulous phenomenon of human creativity with passion, clarity, candor, and scholarly expertise. His personal anecdotes are entertaining, humorous, and most important, inspirational."
--- Ken LeSure, Ph.D., Professor of Psychology, Cuyahoga Community College, Cleveland, Ohio.

This book offers a fascinating look into the mind of a man who I feel is one of the most talented game designers the industry has ever seen." --- Cynthia Celeste Miller, Spectrum Games