TOM'S WILD AND CRAZY PUBLISHING BLOG!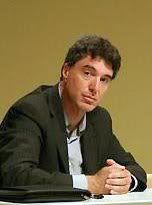 SEPT 20, 2010

As promised we've seen big changes in 2010.
My two companies, Filsinger Publishing and Filsinger Games, have been absorbed by a larger umbrella company called Dark Menace Productions. Filsinger Publishng still exists as its own entity, but Dark Menace Productions is an intellectual properties company that works with partners and investors to take the ideas that already exist (and new ones) to grow to new platforms.
Which probably sounds like gibberish but here's what I mean...
The pride and joy of Filsinger Publishing is our line of "Countdown to the Big Day" Calendars, a line we'd like to see expand in terms of new titles as well as new applications and modes of delivery. We'll be working hard to those ends this year and beyond.
We're re-releasing Stan Lee's "Election Daze" as an ebook through Dark Menace Productions. We'll also be publishing new works of fiction in ebook formats, such as "Champions of the Galaxy" and "Flesh and Blood."
For more information about all our latest projects go to the offcial Web site for Dark Menace Productions.
More good news, we released a second printing of my book "The Dark Menace of the Universe." I hope to write a sequel someday.
As you can see, Filsinger Publishing is as busy as ever! Check out Dark Menace Productions for some of our latest sci-fi and horror thrillers, I think you'll like them!
Thanks for your support! Keep watching, there's plenty more excitement ahead!
---TOM
______________________________________________
AUGUST 27, 2009

Boy, have we got surprises in store for 2010!
Our plans are SO EXCITING you won't even recognize Filsinger Publishing in 2010! We'll still be here, you can count on that. But we're going to take some bold steps in 2010, expanding publishing to new platforms and new realms!
Our "Countdown to the Big Day" calendars are some of the coolest gift ideas on the market...and we're going to produce and promote these calendars in new and exciting ways!
That's not all. We're going to publish books like you've never seen them before! Yes, we're going to be part of the new and exciting trends to redefine what a "book" is in the digital era. And we've to the creative folks to make the best of it! Wait'll you see our offerings in 2010!
Filsinger Publishing (and Filsinger Games for that matter) is about to be re-invented for a new era. You'll also see innovative new projects involving our great stable of writers and partners like Stan Lee, Julie Newmar, Kris Osk, and more! Heck, maybe I'll write something too!
There are other writers and artists we might work with as well! We're lucky, we've got a lot to pick from. We've got a great network of friends, artists, and potential partners.
The best is yet ahead! Keep watching for news but in the meantime spread the word about our great "Countdown to the Big Day" gifts for weddings and baby's due date.
And tell everyone you know to keep watching---everything's going to break open in 2010!
---TOM
______________________________________________
APRIL 2, 2009

Shhhh. Don't tell anybody what you're about to read. We don't want our publishing competitors to get any ideas!

I spent time in Los Angeles, Cleveland, and New York City in March, which was more time in traffic in one month than I'll spend the rest of the year!

But boy was it worth it. I met with several incredible business partners and supporters. It's obvious this will be a big year for Filsinger Publishing, but if you don't believe me check out what's going on behind-the-scenes!

Following on the heels of our first wild and crazy book, "Election Daze," STAN LEE is working with me on a second title, tentatively titled STAN LEE PRESENTS: SUPER HEROES ALL! This book will take "Election Daze" to a new level with Stan Lee's presence all over and under and surrounding every page of this book! It's not politics this time, but a whole new concept. You can bet with Stan the Man it'll be creative and a lot of fun! We're still in the earliest stages so keep watching for updates.

In addition to seeing Stan in Los Angeles in March I had dinner with television and entertainment legend JULIE NEWMAR. Julie, of course, is the purring sensual actress who played the Catwoman on the classic Batman TV series from the 1960s. She also appeared in the cult movie classic (with her own name in the title!), "To Wong Foo, Thanks for Everything, Julie Newmar" which starred Patrick Swayze and Wesley Snipes.
Julie has about a hundred book ideas, she's so full of energy. We're still sifting through her ideas to develop a concept for a book (can't tell you our best one yet, too secret!), but if we pull it off it'll be a classic!
Man, there's always excitement in the air when you're working with STAN LEE and JULIE NEWMAR. But there's more!
We've got an aggressive marketing plan for our COUNTDOWN TO THE BIG DAY calendars. I mean let's face it, is there a better gift idea than COUNTDOWN TO OUR WEDDING DAY and COUNTDOWN TO BABY'S DUE DATE? We don't think so.
Filsinger Publishing will be attending trade shows and advertising in "Party and Paper," the top magazine for retailers in the gift industry. You can also join our elite Filsinger Publishing Sales Team and help us sell the calendars, making some extra money for yourself on the side! Keep watching for news and HEY, if you or someone you know needs a wedding gift or baby's due gift for less than $10, then hurry and go to our
STORE
and order direct from us!
I've been getting many inquiries here at Filsinger Publishing from authors looking for a publisher. I think they're ALL great ideas, but of course we're an independent publisher and very selective about our offerings.
One partnership that may come to fruition involves entrepreneur and model, BELKIS. We had a wonderful dinner in New York City in March and concocted some very ambitious plans for a book that targets the comic book market, specifically aspiring writers and artists. This could be a fantastic project and we're still seeing if we can work out the details. If we pull if off look for a gala book release at the New York Comic Con or San Diego Comic Con in 2011!
Is this exciting or what? Everything I mentioned is just the tip of the iceburg. Filsinger Publishing is dedicated to fun and entertainment (as if you couldn't tell) and we're going to go beserk in 2009 and beyond!
Well, that's my executive update. Thanks for your support and hope you're with us during this wild ride while we plot to take the publishing world by storm! I wonder if the foks at Simon and Schuster and Random House can feel the groundswell beneath their feet? With you on our side, there's no stopping us---
TOM
MAILING ADDRESS:
Filsinger Publishing
P.O. Box 3493
Jamestown, New York, 14702
"Can't wait to hear from you!"
Phone:
888-275-8178
E-Mail:
tom@filsingerpublishing.com